Hi and welcome to coffeeandreviews.com!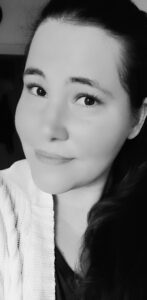 My name is Nicole, I'm a freelance writer and translator from a not-so-small-yet-not-very-popular city in North Rine-Westphalia, Germany, and I get to share this life with my boyfriend of almost 20 years and our sweet lady dog, Milu.
Born and raised in Germany, English isn't my first language but I studied it at university (along with Social Studies) and still keep learning more every single day. 
I'm addicted to coffee and books, I LOVE food (my boyfriend is the best chef in the world and I'm not biased at all… okay maybe a little but honestly, he rocks!) and I'm super interested in all things beauty, fitness & health and also e-commerce & online marketing. 
So many great topics, so much to research and read about, the sources and possibilities seem endless!
That's why I've started this blog: I want to share my best findings with you and review lots of awesome books, products and life hacks.